Cockpit Theatre, end stage without Frons Scenae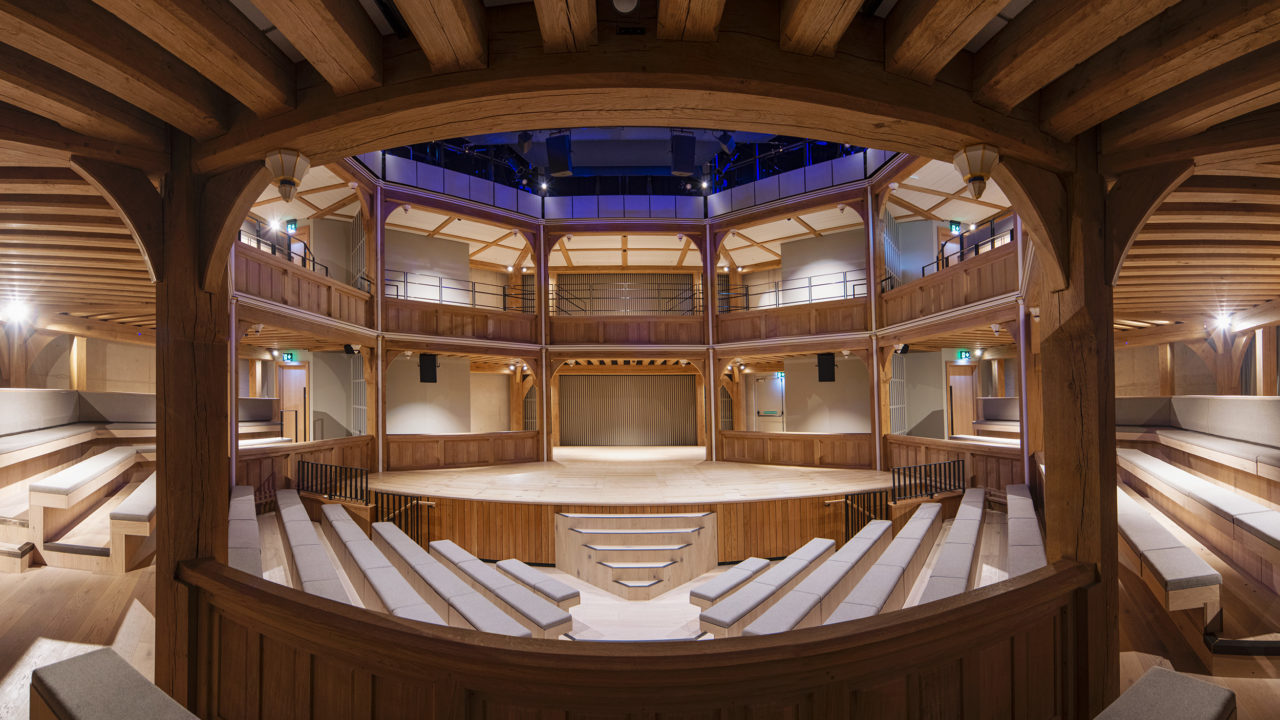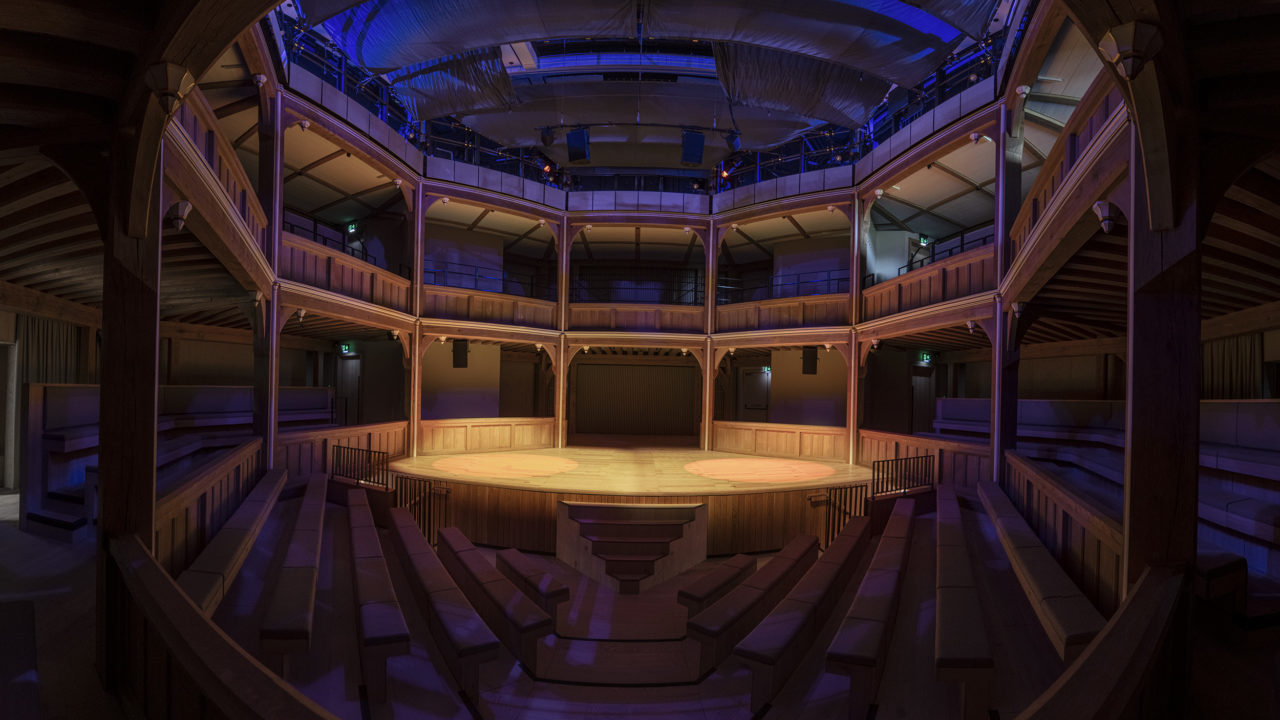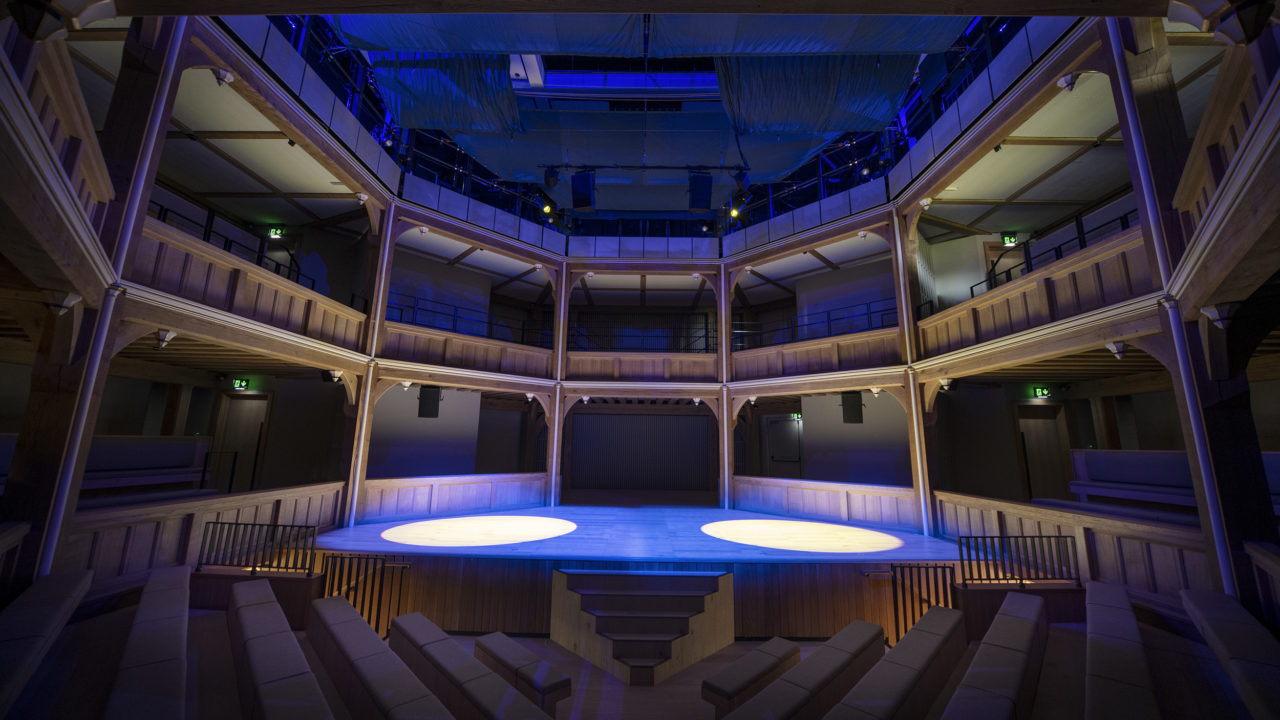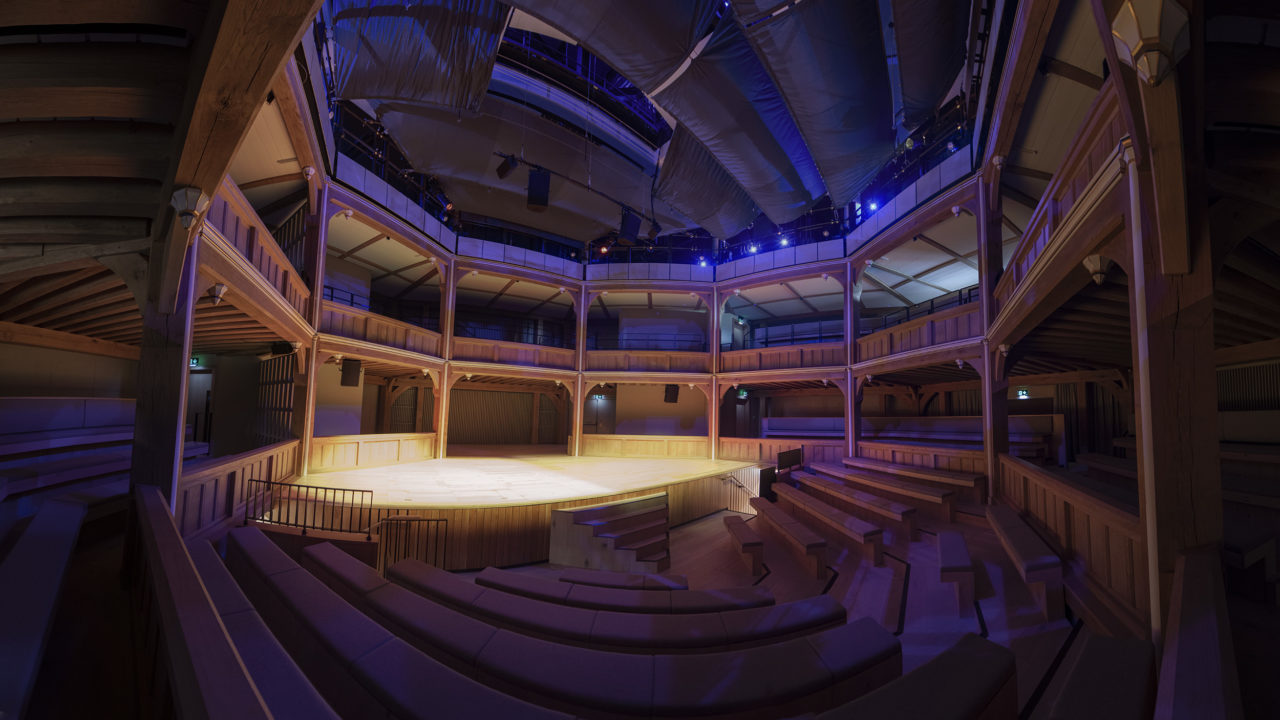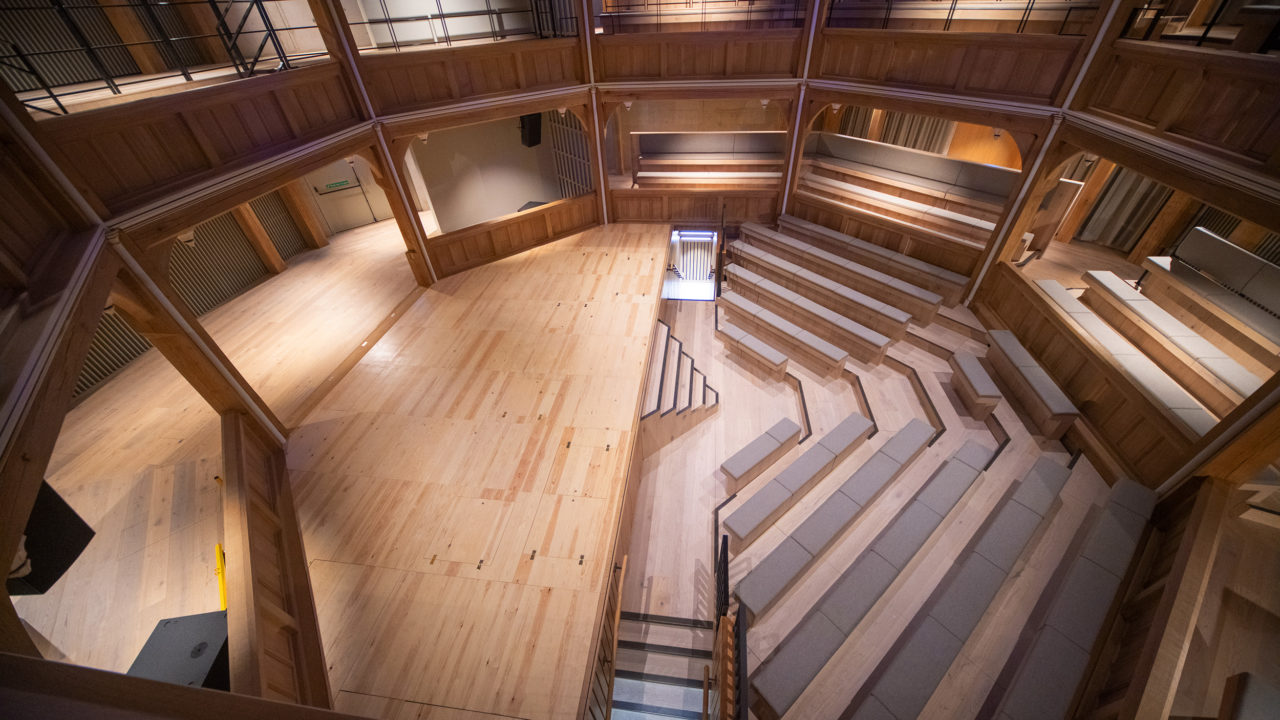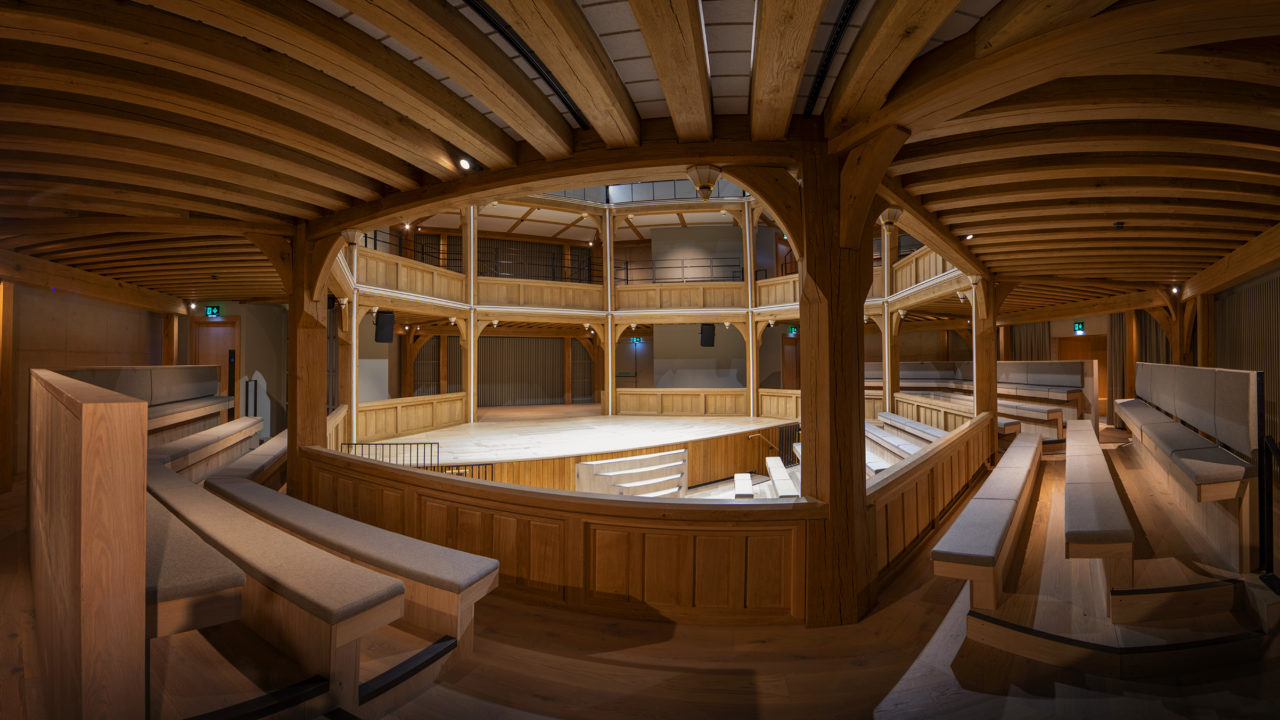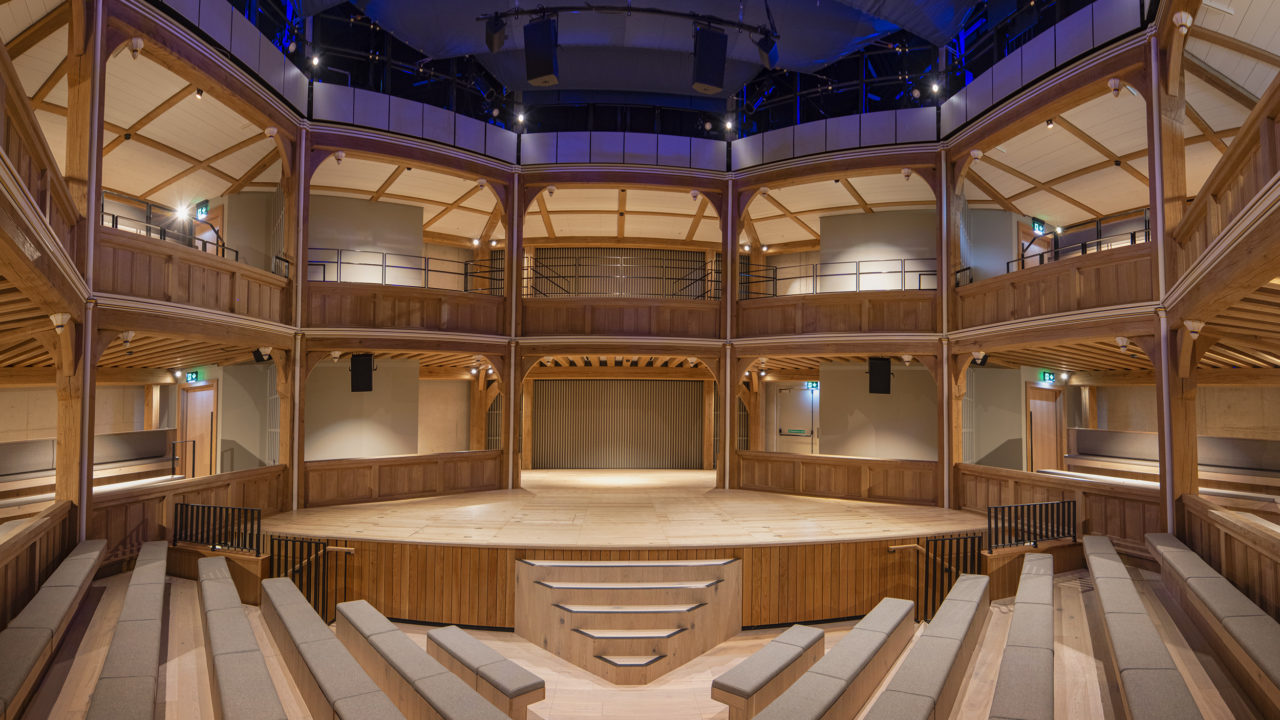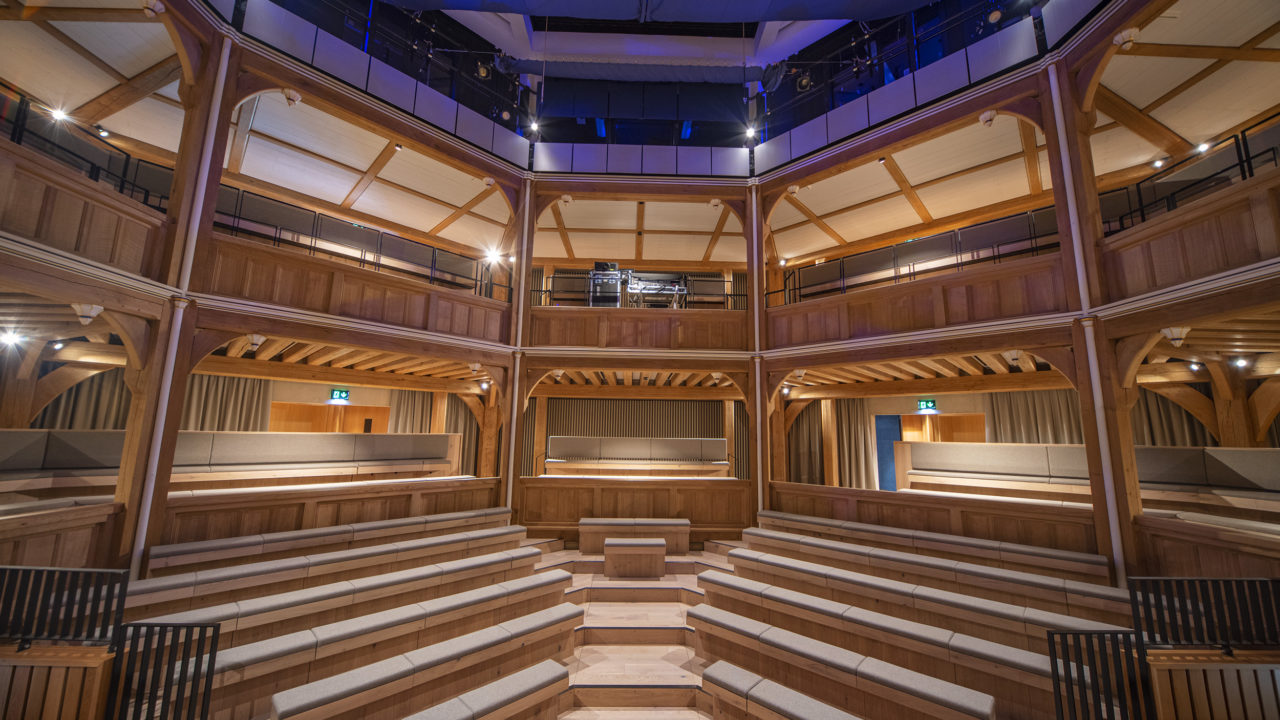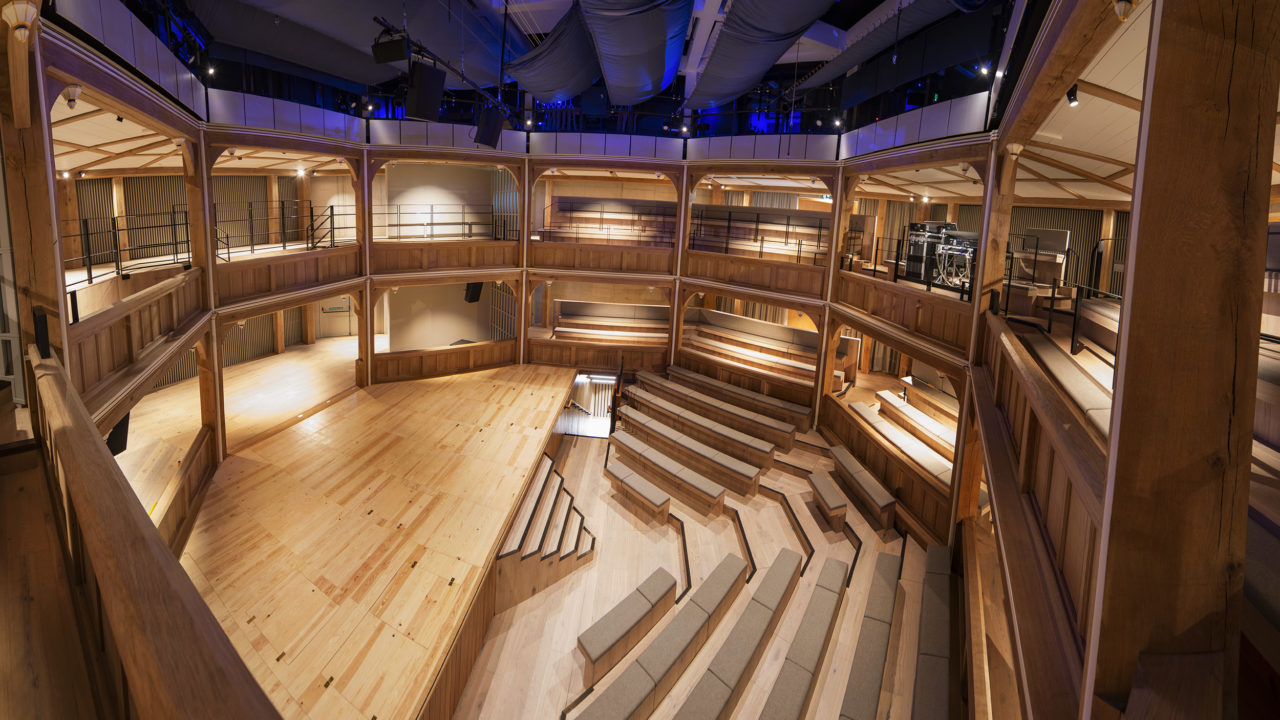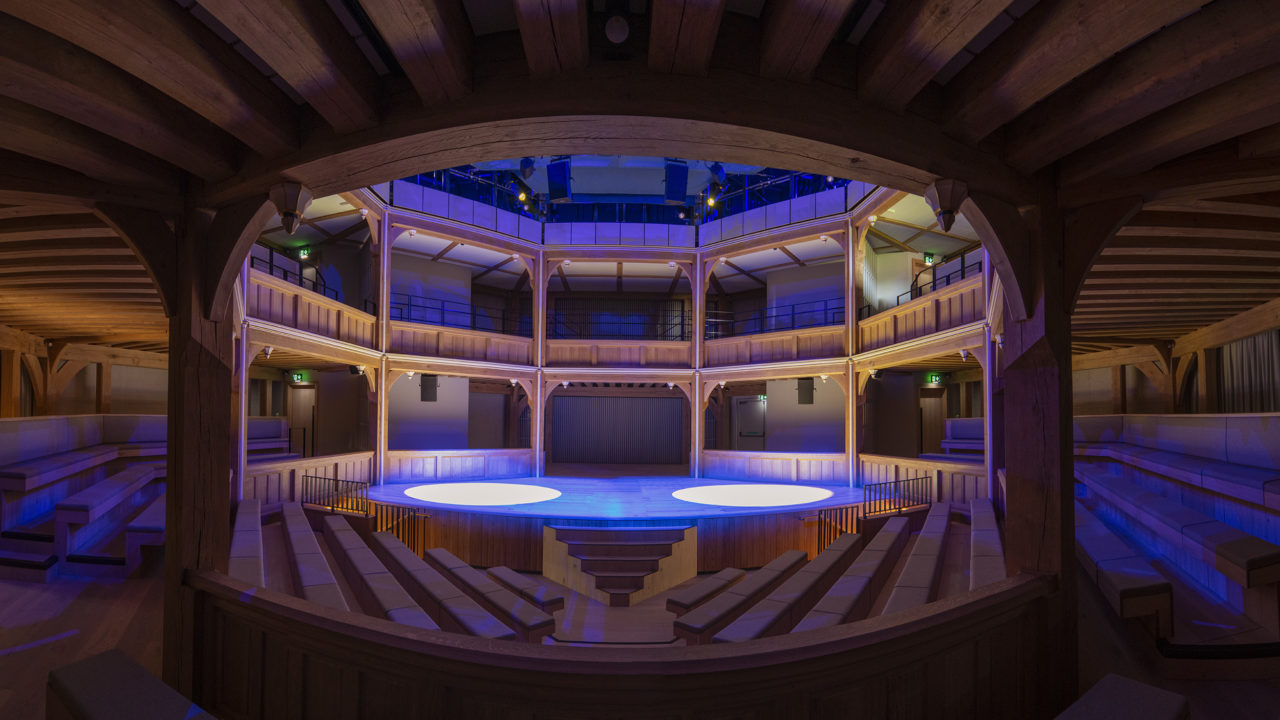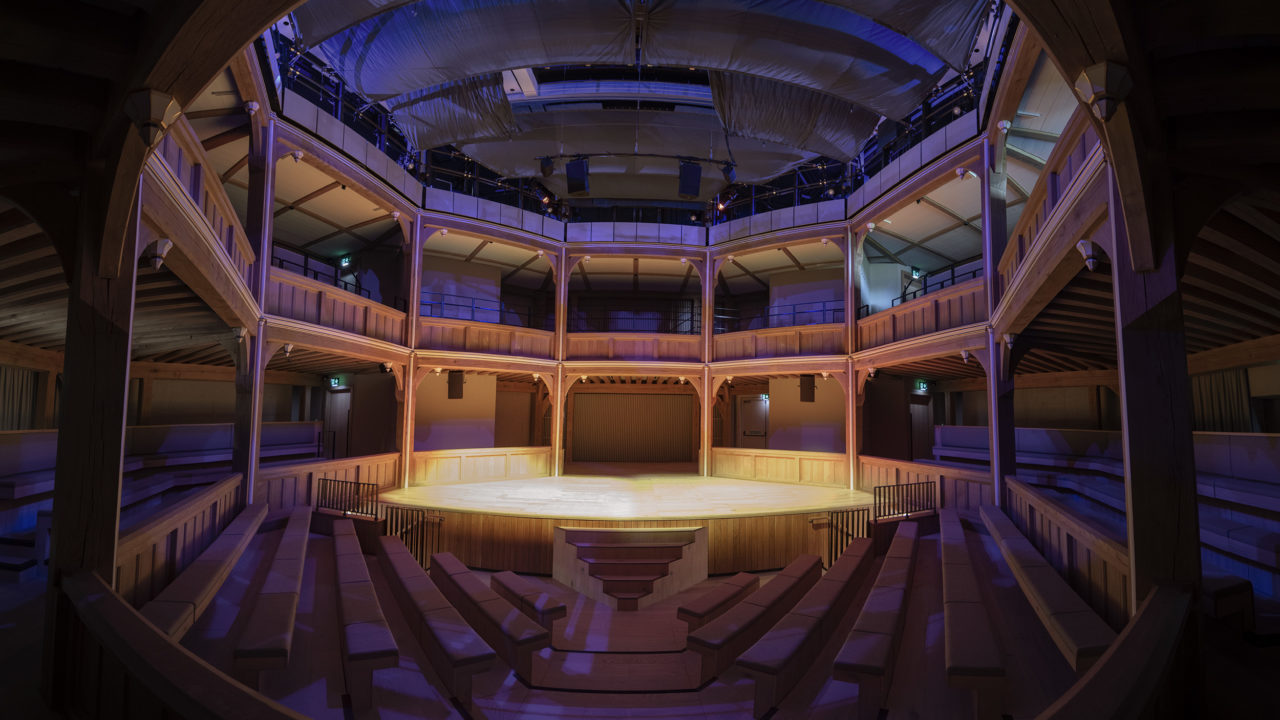 Frons Scenae
At the heart of our building is a reconstruction of Inigo Jones Cockpit-in-Court theatre. Notably as part of this reconstruction there is a faceted frons scenae.  
The frons scenae is an elaborate backdrop for the stage. This scenic front separates the world of backstage from onstage.  
The Cockpit Theatre can be configured into in-the-round and end stage forms. Therefore, it is not possible for the frons scenae to be in-situ year-round.  
If you are looking to visit us specifically to see the frons scenae please speak to our Visitor Experience Team who can advise on the possible options regarding a visit taking place.  
The frons scenae will next be in-situ in the Cockpit Theatre in 2023.  
Cockpit Theatre, In The Round
The theatre can also be in-the-round. We are yet to reconfigure the theatre into this format and therefore there are currently no images to share.