Wed 5 Oct, 2022
It's spooky season and you are certainly in for a TREAT this October at Shakespeare North!

Shared Reading in association with The Reader
When: Until 28th October 
Relax, connect with people, share stories
Join our discussion group to explore extracts from stories, plays and poetry, new and old. We meet in the café, read, reflect and feel inspired together. Shared Reading is for everyone, whether you love books or have never read before. Come for a friendly chat and to hear brilliant texts read out loud- no pressure to read!
Sessions are free to attend and will take place every Thursday 11:15-12:30 and Friday 16:00-17:15, starting Thu 8 Sep.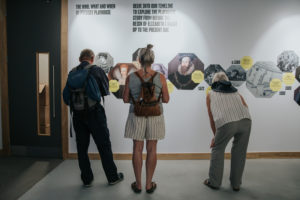 Heritage Tours
When: Until 30th Oct
Want to know more about why Shakespeare North Playhouse was built? Why in Prescot? What is the link to Shakespeare? Look no further…
Introducing our Heritage Tours, where you can be led on a deep dive tour through Shakespeare North Playhouse, giving you an exciting glimpse into all there is to see in our beautiful new venue, learn about the history of Prescot and its links to Shakespeare himself, and answer any burning questions you may have about our building.
Each tour will last around 60 minutes and will give you the chance to explore;
Sir Ken Dodd Performance Garden
The Cockpit Theatre
Learning Centre
Exhibition Gallery
Community Space
Along the way, your tour guide will explain the inspiration behind each space, letting you in on some interesting historical facts. There will also be fun activities to take part in (and even the chance to snap a selfie or two!)
This is the perfect opportunity to explore our unique theatre and learn how it came to be, giving you a deeper insight into the town of Prescot you thought you knew…
The maximum number for group bookings is 15, to enquire about a group booking please email [email protected]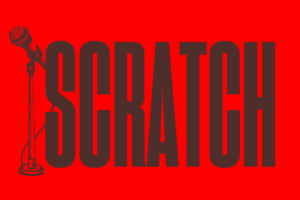 Scratch: Spoken Word Night 
When: Until 20th December
Where: The Studio
Are you hungry for opportunities to perform? Have you got at least five minutes of polished work ready to scratch?
This is a call out for artists of any discipline with a focus on spoken word. A fun night of Poetry, Comedy and Music by local and featured artists.
Come and scratch it the last Tuesday of every month in The Studio. See you there!
Contact our Spoken Word Artist in Residence, Charlie Staunton for more information [email protected] A Midsummer Night's Dream
When: Until 22nd October
Where: The Cockpit Theatre  
It's all kicking off in the woods!
Two warring fairies are willing to destroy the world after a barney over a little lad, and four chaotic kids are off on a drug induced love mission – Welcome to the party!
Join Not Too Tame for a riotous ride through the forest at night, for a tale of wild weddings, mistaken identity and a staging of Shakespeare's best known comedy where not everything is as rosy as it seems. When dreams merge with reality it's not always clear who's who and what's what – so keep your wits about you!
With more merriment than you can shake your ruff at, a big dose of bewilderment and a dash of disaster, this is a Midsummer Night's Dream not to be watched, but experienced. Pick up your petticoat and fasten your corsets, there's a donkey on the loose…
Tough Old Bird
When: 8th October
Where: The Studio
From Nana Funk, the great-great-grandmother of good times, comes a heartfelt musical journey of exploration, inspired by real life events and stories.
Tough Old Bird explores how women are viewed in society as they have the absolute gall to get older! Have you ever noticed those adverts promising to'defy the effects of aging'? Ooh Nana hates them. What about when we get old? Where's the instruction manual? Who deems what is 'acceptablebehaviour'? What happens when your voice isn't listened to, or you become slowly invisible?
Join Nana as she asks the big questions! Aging well doesn't mean behaving yourself.
Itch: Spoken Word Night
When: 11th October- 13th December 
Were: The Café 
Itch is a spoken word night for anybody looking to dip their toe in.
Have you always wanted to give it a go?
Did you used to write/perform a lot and want to get back into it?
Have you never heard of spoken word and are wondering what it's all about?
Then come down, listen, share and get the itch. We are primarily looking for poets and spoken word artists but artists of other disciplines are welcome to approach us to discuss how they can get involved.
Starting Tuesday 9th August 7:30 pm in the Café Bar and continuing monthly. Come and join our community.
Contact our Spoken Word Artist in Residence, Charlie Staunton for more information [email protected]
Forgotten Voices
When: 18-19th October
Where: The Studio
The remarkable real-life story of Eva Moorhead Kadalie, widow of South Africa's first black national trade union leader, Clements Kadalie. A couple who fought for freedom together for over 30 years and paved the way for Nelson Mandela's rise.
This one-woman show, spans a turbulent time in South Africa's history, and is set in 1956 following the death of her husband. Eva is thinking about leaving South Africa.  Reflecting on her life and marriage and the sacrifices they made in their fight against racism, Eva wonders if she really should board the boat to England…
A story of joy and pain, sacrifice and struggle. Eva was strong and resilient, glamorous and warm-hearted, and way ahead of her time.
Now is the time to hear and celebrate Eva Moorhead Kadalie's story, told by her grandson. Eva, a woman who refused to give up.
Shakespeare On The Irish
When: 22nd October 
Where: The Studio
What did Shakespeare think of the Irish? How did he include them in his plays? What does this say about views of Irishness today?
Explore the context for and interpretations of the Bard's inclusions and explore what tropes, prevailing politics and characteristics he adopted to include Irish people in his stories.
Part seminar, part workshop; participants will hear from Catherine Harvey (actor, writer and broadcaster) -visiting Professor of Shakespeare Studies at the University of Niagara- and will workshop mixed-heritage approaches with Ashleigh Nugent.
What's On
There's something for everyone in our venue! See what's on and book tickets here...
What's On