Wed 31 Aug, 2022
Autumn's just around the corner and with it a whole new month of shows, workshops and tours here at Shakespeare North Playhouse, including our first ever production in The Cockpit Theatre!  Scroll down to see what we have to offer this September and check out our What's On page below for more details   https://shakespearenorthplayhouse.co.uk/whats-on/
Much Ado About Nothing 
When: 30th August- 4th September 
Where: Sir Kenn Dodd Performance Garden 
Grab a drink and let Unseemly Women transport you ona  wild journey of whispers, banter, plot and schemes. 
The war is over. Pedro Prince of Aragon visits Leonato, Duke of Messina, with his followers Benedick and Claudio.  Claudio falls in love with Leonato's daughter, Hero, and their marriage is agreed. But Don John has other, malicious plans.
Beatrice and Benedick despise love and they're not sure they even like each other. But the others plot to make them fall in love… will they succeed?
Following their highly successful All Female 'A Midsummer Night's Dream' in 2021, Unseemly Shakespeare bring their fourth annual production here to Shakespeare North Playhouse. This is Shakespeare's Much Ado, but with an Unseemly twist.
Tickets and more info available here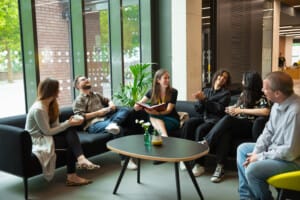 Shared Reading 
When: 8th September-28th October 
Where: Shakespeare North Playhouse Cafe 
SHARED READING in association with The Reader
Relax, connect with people, share stories
Join our discussion group to explore extracts from stories, plays and poetry, new and old. We meet in the café, read, reflect and feel inspired together. 
Shared Reading is for everyone, whether you love books or have never read before. Come for a friendly chat and to hear brilliant texts read out loud- no pressure to read!
Sessions are free to attend and will take place every Thursday 11:15-12:30 and Friday 16:00-17:15, starting Thu 8 Sep.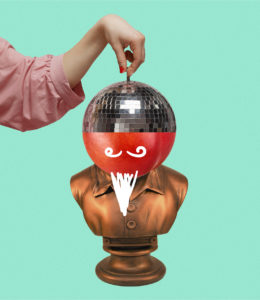 As You Write It
When: 9th-10th September 
Where: Cockpit Theatre 
As You Write It is the long awaited collaboration between BBC's The One Show and Shakespeare North Playhouse that seeks to find the boldest new young playwrights in the UK today. 
Following a national call-out for scripts on The One Show, thousands of entrants threw their bid into the ring with the hope of being the first productions to be staged in Shakespeare North Playhouse's Cockpit Theatre.
Out of the thousands, three winners were chosen to develop their scripts, working with a professional creative team to see their productions come to life. 
With a talented cast, a selection of celebrity screenwriters including Frank Cottrell Boyce and a Shakespearean Globe director, these 3 productions are a tour-de-force of unique, joyful and youthful performances driven by talented scripts and imaginative ideas.
Tickets and more info available here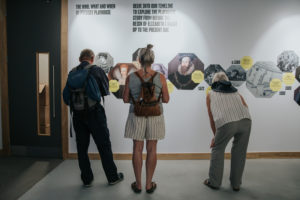 Heritage Tours 
When: 10th September- 30th October 
Want to know more about why Shakespeare North Playhouse was built? Why in Prescot? What is the link to Shakespeare? Look no further…
Introducing our Heritage Tours, where you can be led on a deep dive tour through Shakespeare North Playhouse, giving you an exciting glimpse into all there is to see in our beautiful new venue, learn about the history of Prescot and its links to Shakespeare himself, and answer any burning questions you may have about our building.
Each tour will last around 60 minutes and will give you the chance to explore our wonderful building. 
The maximum number for group bookings is 15, to enquire about a group booking please email [email protected]
The Incomplete Works of Shakespeare
When: 17th-18th September 
Where: Sir Kenn Dodd Performance Garden 
William Shakespeare is "unwell" – and he hasn't finished his new play for King James!
Now, it's up to his trusty scribe, Benjamin, to save the day. With the help of the audience, Ben and his makeshift troupe must finish the show – or it's off with their heads!
This is a completely improvised Shakespeare play with your chance to take part. Interactive, family-friendly, and suitable for all ages.
Tickets and more info available here A Midsummer Night's Dream 
When: 22nd September- 22nd October 
Where: The Cockpit Theatre 
It's all kicking off in the woods!
Two warring fairies are willing to destroy the world after a barney over a little lad, and four chaotic kids are off on a drug induced love mission – Welcome to the party!
Join Not Too Tame for a riotous ride through the forest at night, for a tale of wild weddings, mistaken identity and a staging of Shakespeare's best known comedy where not everything is as rosy as it seems. When dreams merge with reality it's not always clear who's who and what's what – so keep your wits about you!
Tickets and more info available here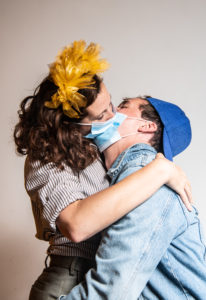 Romeo and Juliet 
When: 24th-25th September 
Where: Sir Kenn Dodd Perfromance Garden 
Three actors were cooped up together during lockdown. Fuelled by cabin fever and with a bookshelf full of Shakespeare, they did what they do best and created an unhinged and bonkers, laugh-out-loud version of Romeo and Juliet.
With music, mayhem and more costume changes than you can shake a spear at, expect the HandleBards usual charming, hilarious bicycle-powered style to come bursting into Shakespeare North Playhouse's Performance Garden.
Forget the tears and tragedy, and get ready for some live and wired Shakespeare as you've never seen it before.
Tickets and more info available here
Half Measures 
When: 30th September-1st October 
Where: The Studio
How far would you go to save a brother's life? Is life itself always worth more than the way it's lived? What would you sacrifice for a shot at happiness, security and comfort?
Two women in crisis, five centuries apart.  Half Measures explores a world in which threats from plague and war recall William Shakespeare's time, and scenes from Shakespeare's Measure for Measure (1604) are set against dramatic episodes located in Liverpool, today.
Shakespeare's characters include the Duke of Vienna, Lord Angelo – his Deputy – and Isabella, a novice nun. Isabella must ask mercy for her brother, sentenced to death because of his girlfriend's pregnancy under an ancient law revived by Angelo.
In our world, Nadia, a young woman from Eastern Ukraine, smuggled illegally into England via the port of Liverpool, meets Angelo Saldini, an Italian football star at Liverpool FC…
Tickets and more info available here